Should I upgrade my hosting plan? When is the best time to upgrade my hosting plan?
As website owners, these are some of the common questions we asked ourselves. In this article, we will discuss the signs that you are NOT ready to upgrade your hosting plan.
Why?
These signs will help you remove all the guesswork — and getting you ready to upgrade to new hosting plans or save money altogether. We hope you find this article useful and do share this article with your peers!
1. Low web traffic
If your website is not generating enough traffic, there is absolutely no point to upgrade to the next hosting plan. Sure, subscribing to a powerful web hosting plan is definitely an ego boost, but it is really not worth the money.
Plus, low website traffic means that you will underutilize the web hosting servers. While most web hosting companies would be happy, your wallet (and financials) wouldn't!
How do determine if my website has a low web traffic?
The term "low website traffic" varies depending on the website owners and personal preferences. For us, a website generating under 50,000 traffic a month is considered low traffic.
2. Website loads under 1.5 seconds
A slow-loading website typically takes more than 1.5 seconds to load. If your website is taking a long time to load, it might be a sign to upgrade your hosting plan.
We are speed geeks — and we know that you are probably one of us too. Most of the time, we see our clients decide to upgrade their hosting plan for faster speed (more CPU and memory).
However, do you know that you don't need a website that loads fast? The definition of website loading speed varies from person to person. Some consider TTFB (time to first byte) and others consider full website loading speed as the core reason.
If you are confused on this, the best way is to determine your overall website loading speed. You do not need an upgrade if your website is loading under 1.5 seconds.
How to make my WordPress loads faster?
3. Unable to afford a higher hosting plan
This may sound 'dumb' for many, but unable to afford a higher hosting plan is exactly the reason why you shouldn't upgrade your web hosting.
There is no point having an expensive web hosting plan only when you have to work extra hard to reach the break even point (your website overhead = website earning).
Let's say you hit the threshold and you need to upgrade (no matter what). Here are some tips to help you find the best web hosting for your money:
You don't need a better hosting plan (seriously)
For some WordPress owners, upgrading to a new hosting plan would means breaking the bank. Lucky for you, you probably don't need an upgrade, at least for now.
Based on personal experience, most website owners underutilize the hosting plan (hey, this is proof that hosting companies oversell their servers). The best way to overcome this is to check your current hosting plan and go into details such as the number of domains allowed, bandwidth and server space.
You don't need to go into the details such as the number of cores and RAM because these are only useful for heavy traffic websites.
4. Problems with hosting downtimes?
Are you experiencing downtimes with your current web host? If the answer is "no", you shouldn't worry much about getting a hosting upgrade.
A website down can caused by several issues, including:
One thing to remember is that every web hosting solutions will experience downtime ... at least once a year. This is absolutely normal and no one is perfect.
When your website is down, speak to the hosting support and try to get a solution from it. Most of the time, they wouldn't recommend upgrading your hosting plan unless you had hit the limits one too many times.
How to effectively manage your downtime?
Downtime happens and there's nothing much we can do about it. If you are worried of downtime, you might want to consider using a Content Delivery Network (CDN) such as Cloudflare to manage your website.
For example, Cloudflare Always Online feature that caches a static version of your pages in case your server goes offline. Of course, Cloudflare will not server the entire website details but a limited copy of it. At the very least, the basic are there and this will not impact your Google rankings or your visitor's user experience.
5. Server-level security patches
Most web hosting solutions that we come across and use offer security patches when a vulnerability is discovered. If your web hosting company is doing the security patches on the back to keep your website safe, you know that you are in good hands.
And you don't require a hosting upgrade.
How to keep your WordPress website safe?
We hate to break this to you, but the responsibility of your website security lies on your shoulders (along with the web hosting company). As you determine what is installed on your site, you need to make sure that you stay on top of things.
If you are using a shared hosting and thinking of upgrading your hosting plan, you might want to hold that idea off for a little.
Instead, installing security plugins such as iThemes Security would help you harden your WordPress site. Here is our standard WordPress security checklist that we use at WP Maven.
6. Managing hosting disk space allowance
How much space does your web hosting offers? In most cases, it is more than enough for your website to load and run on a daily basis without any hiccups.
Most WordPress websites can run on the lowest hosting space ... unless you are having a photography block or you are not optimizing your images before uploading to WordPress.
How to keep your web hosting disk space usage under control?
We use WP Rocket to clean our database on a daily basis. There are also tools such as Advanced Database Cleaner plugin which you can use to further clean your database. However, make sure that you keep a copy of the files just in case you accidentally deleted the wrong files.
Also, don't forget to optimize images before uploading to WordPress. This step helps you to reduce the image size, as well as keeping your hosting space within the given allowance.
7. Overboard in the hosting bandwidth
Visitors viewing your content or downloading files isn't the only thing that can eat up website bandwidth. Today, a lot of organizations will build and promote web-based apps and other online programs.
Are you constantly hitting the bandwidth limit on your WordPress hosting?
If the answer is "yes", that's the sign that you need a hosting plan upgrade. If not, you probably don't need a web hosting upgrade (at least for now).
How to keep web hosting bandwidth low?
This happened to us more than once. We are using a managed hosting solution from Kinsta with a rather decent amount of bandwidth. However, it does happen when we hit our max and are billed for additional usages.
The easiest way to keep your web hosting bandwidth low (and not upgrading your hosting plan) is to use server files over a CDN. Here's an example of one of the clients' websites that we manage.
8. Are you paying for hosting addons?
If you are using a managed WordPress hosting like us, it is quite common that these hosting plans come with some level of addons, including overhead traffic.
For example, you might be required to pay $1 for every 1,000 web traffic once you had hit your traffic quota for the month.
In this case, you might see a big jump in traffic if you are amp-ing up your marketing efforts with paid advertisement or being visible on the front page of Reddit.
How to reduce hosting overheads and avoid upgrading to bigger hosting plans?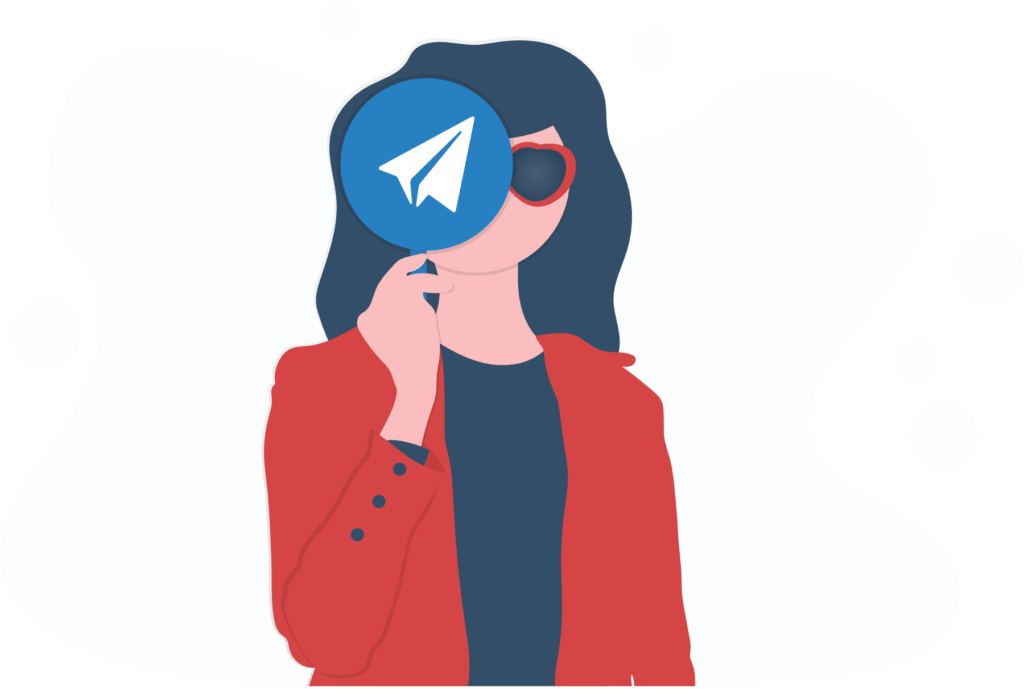 Affordable web hosting with a fraction of the price
We don't believe in charging you an arm and leg for excellent WordPress hosting.
9. Hosting companies that give you room for growth
We said this a dozen times now. The web hosting company that you choose should be there for you, during both thick and thin moments. In other words, the ability to upgrade or downgrade should be available for you during the times that you truly needs.
Again, most large web hosting companies do allow upgrades and downgrades when you are fulfilling certain criteria. For example, you will not get a refund if you pay upfront a year. However, the balance money from the downgrade will be converted into credits for you to use at a later time.
Learn how to ask nicely for free hosting perks
Web hosting business is a super competitive and challenging one. On one hand, we have a massive, truckload of hosting competitors that are breathing down our neck. On another corner, we have hosting customers that we need to make them happy (so they stay longer).
At WP Maven, we don't mind going overboard with our services (for free when others charge) because we understand that if the request comes in nicely, we felt good about helping out.
If you are thinking of upgrading your hosting plan just to get help, try these.
Learn how to ask nicely and speak to the customer support team. They are human just like us—and if you catch them on a good mood day, you are going to get a lot of help without paying a single cent!
Most web hosting support provides help with petty server stuff including installing subdomain and trying to help you install SSL certificate.
10. Leverage the additional domains quota
One of the main reasons to upgrade a hosting plan is because you had used up all the domain quota. If you have not, this is a sign that you doesn't need an upgrade, at least for now.
11. Do I really need server access?
One of the reasons to upgrade the hosting plan is to gain certain server access. Some cheap web hosting solutions do not include this feature and if you are running a reseller hosting service, you probably need an upgrade!
Here's the thing.
Unless you really need server access, most basic web hosting solution offers SSH, FTP and SFTP which are rather sufficient for every day usage. So, no upgrading of hosting plan is required.
12. Unsure the type of hosting required
Last but not least, this is really scary. Take a look around in Facebook Groups pertaining to web hosting. There is a huge majority of website owners who do not understand the usage of web hosting. To be exact, they have no idea which web hosting solution that they should go for.
Instead of upgrading to the next hosting plan, we suggest you to sit down and decide on the exact needs for a web hosting solution. This will help you understand more on web hosting and the type of web hosting solutions you should be getting.
How many types of web hosting services are out there?
Some golden rules for web hosting are (we love preaching these):
Summary: More reasons not to upgrade your web hosting plans?
Don't get us wrong. We love upgrading hosting plans because it shows that we are doing right with our website—more traffic, more sales and more resources. However, not everyone requires an upgrade for their web hosting.
Before you decide to upgrade your web hosting plan, we recommend you to follow the above steps to determine if the upgrade is necessary. After all, you might be able to save hundreds if not thousands of dollars by not upgrading, especially when you are using good web hosting services!