The combination of WordPress and WooCommerce makes it easy for everyone and anyone with any skill level to set up their own online store. With that being said, it is important for you to pick the best WooCommerce hosting possible—a hosting solution that is affordable and packed with hosting features that help you to grow your online business.
The truth is, there are hundreds of hosting plans and providers to choose from. Going with a dedicated WooCommerce hosting platform will certainly make easier to setup and manage your day to day operations on your online store.
This article is all about comparing the best WooCommerce hosting platforms for 2020. More importantly, we do take this review to a whole new level by creating fresh WooCommerce installs in each hosting platform to experience first hand, before creating this WooCommerce hosting comparison.
Let's the ball rolling with a little a comparison between WooCommerce hosting and generic shared hosting.
WooCommerce hosting vs generic hosting
One of the biggest mistakes most beginners do is to consider WooCommerce hosting and generic hosting are similar. The truth is, WooCommerce hosting comes optimized servers for WooCommerce, allowing it can handle a lot of basic website maintenance, setup, and security for you. That means you can focus on the fun part – growing your store.
With the right WooCommerce hosting solution, you'll typically get:
Automated WordPress and WooCommerce setup process so you can get right to work on your store.
Daily backups, so your data is always safe.
Increased security so you can protect your user information.
Support staff who are experts when it comes to WooCommerce.
Those are just a few of the criteria you should look out for when you're choosing for the best WooCommerce hosting. In practice, each host brings something unique to the table, which brings us to the next section. Therefore, it is important to understand that there is no one-size-fits-all.
6 best WooCoomerce hosting providers compared
After the numerous tests that we had conducted, we decided that these are the best 6 WooCommerce hosting providers that you should be using today. We'll discuss about the features they provide, how intuitive they are to use and the all-important pricing.
We hope you are ready because we are going to take you for a wild ride. Let's go!
1. SiteGround (www.siteground.com)
When it comes to WooCommerce hosting, SiteGround is definitely one of the heavy hitters. As a matter of fact, it is one of our favorite all-around WordPress hosting companies. Great support, performance, competitive pricing and yes, WooCommerce-specific features.
The company is stable and had been offering managed WooCommerce hosting solutions for ages—so you know that your online store is in great hands.
SiteGround's WooCommerce-specific features
From the outer layer, SiteGround's WooCommerce plans offer all the same features as their basic shared options. However, they do pack in a bit of extra functionality, including:
What's more, the higher tiers provide even more features (as you'd expect), such as free backup restores and caching functionality which are very important hosting features.
SiteGround ease of use
Getting a WooCommerce store running with SiteGround is simple since they automatically set up the WooCommerce plugin for you, as well as a WooCommerce theme. This means you can hit the ground running and get to work on adding products right away a.k.a. SiteGround offers WooCommerce hosting for serious business owners who are determined to make their business success (instead of spending time on patty stuff).
However, SiteGround's hosting control panel is a bit disappointing. While it does offer most of the features you need to manage your store, it is subjectively 'clunky'. For example, finding the specific options you need can be difficult and time-consuming as compared to other WooCommerce hosting solutions.
SiteGround pricing and plans
SiteGround's WooCommerce plans start at $3.95 for the StartUp option and go up all the way to $11.95. Those prices make it the best WooCommerce hosting option if you're on a tight budget and a steal for the service overall.
2. BlueHost (www.bluehost.com)
If you are looking for a reliable WooCommerce hosting, Bluehost is a popular WordPress host that's officially recommended by the WordPress.org team. Bluehost offers affordable plans dedicated for WooCommerce that come with pre-installed WooCommerce, a free SSL, and many other powerful features.
BlueHost's WooCommerce-specific features
In our test installs, BlueHost certainly beat most of the hosting solutions with these great features:
A free online setup call to help get your store up and running.
Preinstalled WordPress and WooCommerce, along with the official Storefront theme.
A free SSL certificate to help keep your shoppers' data safe.
A dedicated IP address all to yourself.
You also get tons of general features like unmetered bandwidth, 100 GB SSD storage (unlimited storage on higher plans), and many more.
Bluehost ease of use
The process of setting up WordPress and WooCommerce is super simple because Bluehost can pre-install both of those tools for you. That means you can get started building your store and adding products/uploading products right away.
Apart from that, Bluehost offers its own custom hosting dashboard that makes it easy to manage things like updates and caching/performance. They also still give you access to cPanel, as well, for more advanced tweaks and geeky website owners (yes, that's you).
Bluehost offers 1-click to everything, from installing WordPress to WooCommerce.
Bluehost pricing and plans
Bluehost's WooCommerce hosting plans are quite affordable (seriously), starting at just $6.95 per month for the cheapest Starter plan. That plan lets you create one store with 100 GB of SSD storage and unmetered bandwidth.
The next tier up – the $8.95 per month Plus plan – lets you host unlimited stores with unlimited storage and unmetered bandwidth. It also adds the CodeGuard backup system to keep your store's data safe.
Bluehost.
A powerful option for those who are starting a WooCommerce store on a budget.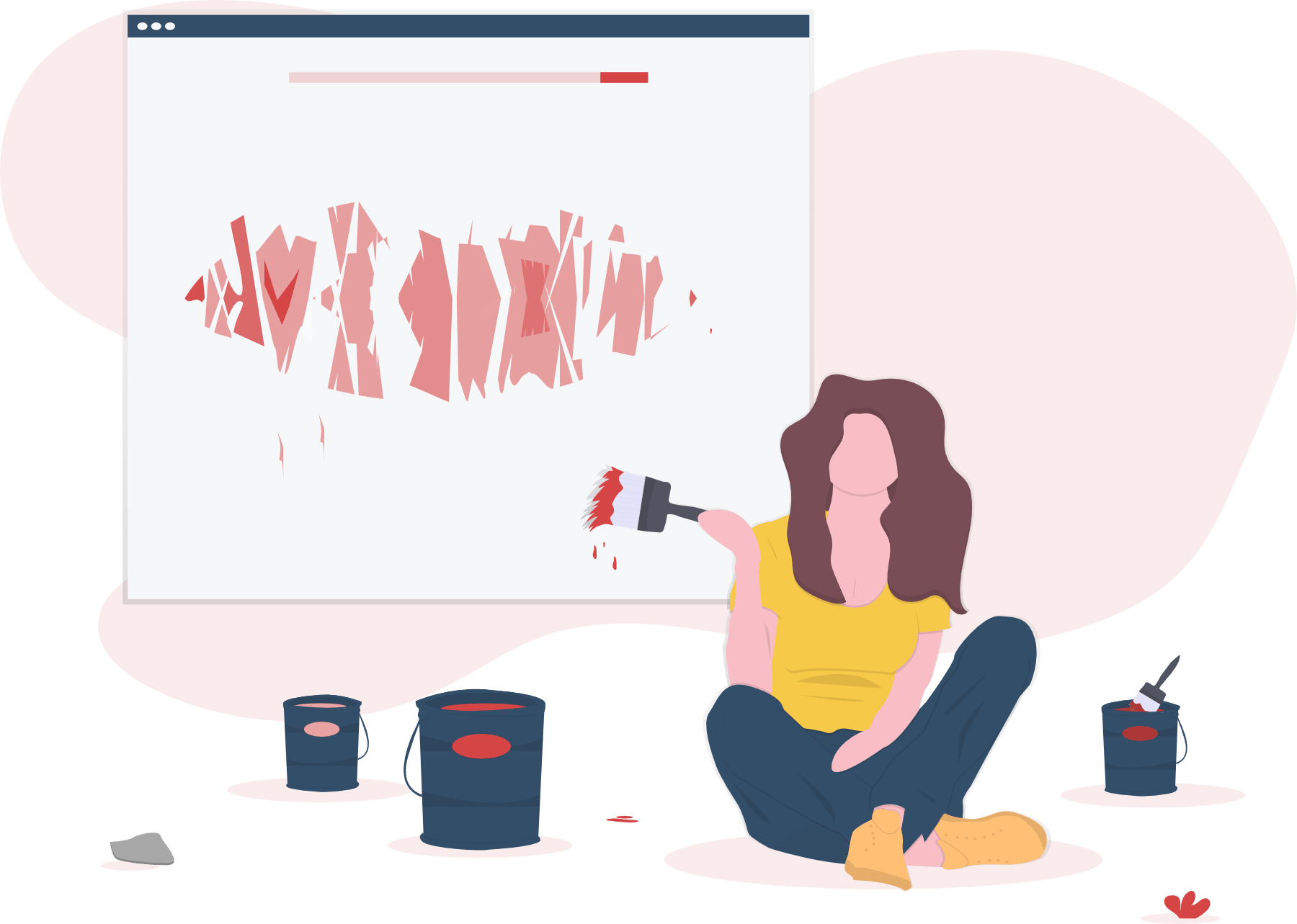 3. DreamHost (www.dreamhost.com)
Another great WooCommerce hosting solution is DreamHost. DreamHost is a managed hosting provider that shines when it comes to WordPress and WooCommerce. The company offers plans dedicated to WordPress users, and of course, separate options if you're running a WooCommerce store.
DreamHost's WooCommerce-specific features
Since we're talking about managed WordPress hosting, DreamHost doesn't disappoint when it comes to WooCommerce-specific features. Here are some of the best features offered by DreamHost:
Having WooCommerce and Storefront pre-installed and configured for optimal performance.
Server-side protection against traffic spikes, slow site speeds, and hacking attempts.
VaultPress backups that automatically protect your store's data.
You get the Jetpack Professional plugin for free, which includes some top store-enhancing features like authenticated customer logins, downtime monitoring, shipping rate calculations, and more.
Up to three calls per month with DreamHost's dedicated concierge support (and full access to regular channels).
Free SSL certificate to keep your and your shopper's data safe.
Combine those features, and it all adds up to a well-rounded WooCommerce hosting plan for both small and large online stores.
DreamHost ease of use
Just as with SiteGround and BlueHost, all DreamHost plans come with pre-configured WooComemrce system. You can get to work on your store right away after signing up with no wait time.
We have to be honest here. We were blown away with the DreamHost control panel. It is by far the most unique one that includes a lot of options and is also easy to navigate. If you feel comfortable tinkering with your store's back end settings, you'll like DreamHost.
DreamHost pricing and plans
Compared to some other hosts, DreamHost is on a higher end. It starts at $16.95 a month for up to ~100k visitors and goes up to $71.95 a month for ~1M+ visitors. While you will pay a little more, DreamHost's infrastructure is more robust and stable, making it a reliable hosting option that can handle practically anything you throw at it in our experience.
Liquid Web is a more expensive WooCommerce hosting solution compared to the previous ones, but it offers great features and some value-added plugins and services which make that price a lot more palatable.
If you are wondering, Liquid Web is the company behind the popular Backup Buddy and iThemes Security plugin. So you know that your eCommerce store is in good hands.
Liquid Web WooCommerce-specific features
Liquid Web is a fully managed WooCommerce hosting solution. This means that everything from hosting (server environment) to security to backups are taken cared of. All you need is to focus on your business and make money!
Here are a few of our favorites:
WooCommerce set up out of the box, including the Astra Pro theme, and the Beaver Builder page builder plugin.
Mobile optimization for all of your pages.
Free SSL certificate to keep your store's data secure.
Abandoned cart technology via a partnership with Jilt.  You can engage 50 shoppers for free.
Value-added plugins from IconicWP included with your hosting for free, which add a variety of functionality to improve your store.
Expert help to set up any parts of your store.
Optional automated PCI compliance scans (for an extra fee).
If you are looking for a truly powerful and feature-rich WooCommerce hosting solution, you don't have to look any further.
Liquid Web ease of use
Getting started on Liquid Web feature-rich WooCommerce hosting can be really challenging. But fret not.
The Liquid Web team will hold your hand through the entire process of configuring your WooCommerce store, which is a welcome feature. They can help you set up additional payment gateways, add new products, and much more.
This means the platform is perfect if you need an extra bit of help to get things optimized and ready to roll. Plus, it comes with a pretty streamlined control panel that's a pleasure to use.
Liquid Web pricing and plans
Liquid Web offers plenty of options when it comes to plans (like really huge for all website sizes and budgets).
The most basic WooCommerce offering starts at $19 per month. The higher up you move along the scale, the more traffic you'll be able to handle – but plans can (and do) get expensive very fast, topping out at $999 per month.
5. Kinsta (kinsta.com)
Kinsta is known as one of the best managed WordPress hosting providers that are powered by Google Cloud Platform and its premium network. Their infrastructure is heavily optimized for e-commerce solutions such as WooCommerce and is ready to handle traffic surges. Their plans come with an extended set of features and speed-focused architecture.
Kinsta's WooCommerce-specific features
Here are a few features that make Kinsta's WooCommerce hosting solution optimal for this purpose:
One-click auto installer for WooCommerce in their MyKinsta dashboard.
Six different types of backups: automatic backups every 24 hours, manual backups with one-click restore, environmental backups, full downloadable .zip backups, and add-ons for additional backups.
Auto-scaling. Kinsta uses isolated software container technology so that resources are allocated to each site container automatically as needed.
Free SSL, which you can install with a single click and the ability to upload your own custom SSL certificates.
24-hour support. Every site is monitored for uptime with 720 checks per day.
Fast server-level caching in place (no plugins needed) with rules to ensure proper WooCommerce functionality.
Kinsta ease of use
MyKinsta is a custom-made site management dashboard, which is easy to handle for beginners. You can easily launch a store in a matter of seconds using the one-click auto installer for WooCommerce in their dashboard.
If you have an existing WooCommerce site with another provider you want to move from, they include free white-glove migrations. In another word, this means the Kinsta team will handle everything regarding a migration for you. Simply fill out the migration form and they'll let you know when it's ready to go live.
Based on our experience, Kinsta migration takes anywhere between 24 to 48 hours. Once the migration is completed, all you need to do is to update the DNS on your domain registrar and you are all good to go with zero downtime.
Kinsta pricing and plans
Kinsta offers many tiers starting from $30/month, going all the way up to their Enterprise tier. However, unless you have a low-traffic WooCommerce site, they recommend starting on their Business 1 plan or higher for optimal performance.
Optional add-ons are available on all hosting plans. Kinsta offers a no question asked, 30-day money-back guarantee if you are unhappy with their service (which is unlikely). There is no long-term contract and you can get an additional of 2 months free hosting when you sign up for an annual plan.
Like Kinsta, WP Engine is a premium managed WordPress host that makes a great option for hosting WooCommerce and WordPress. WP Engine's infrastructure is able to handle large, high-traffic stores, and it offers tons of features to keep your site and its data safe.
WPEngine's WooCommerce-specific features
WP Engine's plans come packed with helpful features for your WooCommerce store:
Free access to the Genesis framework and all the StudioPress child themes, which make a great option for a WooCommerce store.
Free SSL certificate to keep your store's data safe and secure.
Integrated CDN for faster global performance.
Built-in staging environment to safely test changes to your store before you push them live.
Automatic backups to make sure you never lose your store's data.
In addition to lots of general WooCommerce features, WP Engine also has its own WP Engine Ecommerce Toolkit plugin that helps optimize your store's performance and give you access to key performance indicators (KPIs). It also adds other goodies like one-tap payments, auto-logout, and more.
WP Engine ease of use
WP Engine uses its own custom hosting dashboard that, while it might not be the most beginner-friendly dashboard in the world, still makes it pretty easy to perform key actions for your store.
Additionally, WP Engine does a great job of going above and beyond to make your store a success, with features like that WP Engine Ecommerce Toolkit, as well as page performance tools and unlimited usage of Genesis framework.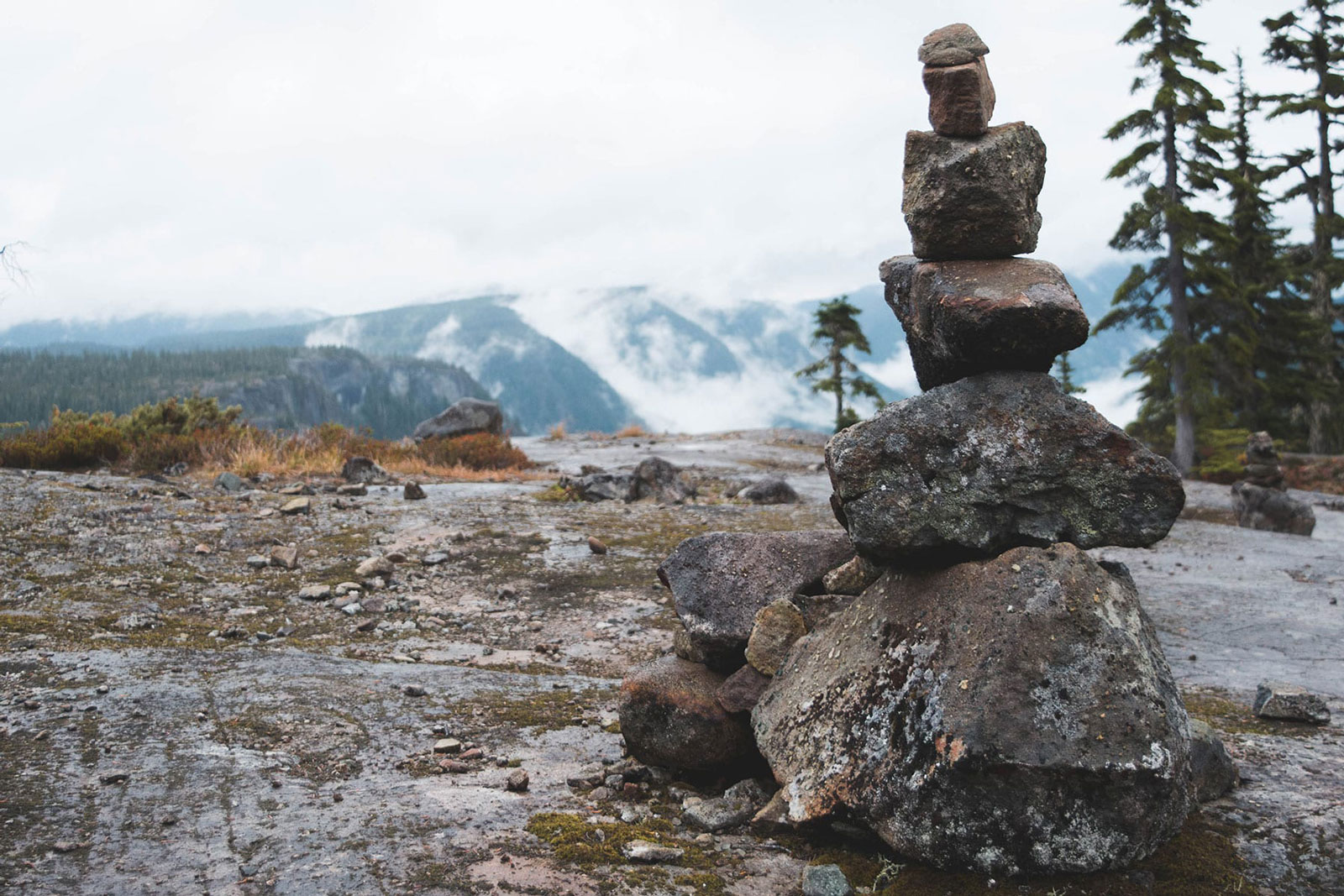 Use Only Reliable WooCommerce Hosting
A reliable hosting goes a long way when it comes to WooCommerce. Don't go cheap but instead, look for a WooCommerce hosting solution that wants to grow with you.
WP Engine pricing and plans
WP Engine's WooCommerce hosting plans start at $25 per month and go up from there. That entry-level plan supports one store and up to 25,000 visits per month.
Higher-tier plans raise those limits, and WP Engine also offers custom plans if your needs go beyond what their pre-made plans offer.
Which WooCommerce hosting provider is right for your online store?
By now, you will came into terms (we hope!) that there is no single WooCommerce web host that fits the bill for every user. Each of the hosting platform above offers unique features that may and may not be suitable for you.
If you are having a tough time deciding on the best WooCommerce hosting solution for your store, we hope this summary would give you a little boost.