WP Maven is a WordPress agency located in Malaysia. We work with clients from various industries with small and large WordPress projects.
Just like you, we are WordPress fanatics and we do WordPress for a living. This comparison post is created as we find it 'troubling' especially when it comes to choosing (all these are great options) a hosting solution. Ultimately, we hope you find some gems in this post.
We heard about GridPane, Closte and RunCloud for ages. We even use Kinsta hosting for most of our WordPress projects. As speed geeks, we are always finding the best WordPress hosting solution for faster loading speed.
When it comes to WordPress hosting, there are just so many options. As we decided rounded up four of the best solutions, we found out that there isn't any real comparisons between these four (GridPane vs Closte vs RunCloud vs Kinsta). Sure, we understand that no two websites are the same and the overall experience varies from one to another.
We hope that this post will give you some insights on all of them—and ultimately helping you to make the right decision.
We thrive hard to ensure that this comparison post is not going to be like "is A better than B" type of thing. Instead, we publish this 3,579 words post to give you a better understanding of what each of these services is and how they perform for your website. GridPane vs RunCloud vs Closte vs Kinsta.
You will get zero cover-ups and comparison based on our personal experience. For realistic measurements, we use a single fresh install and a productive site for this review.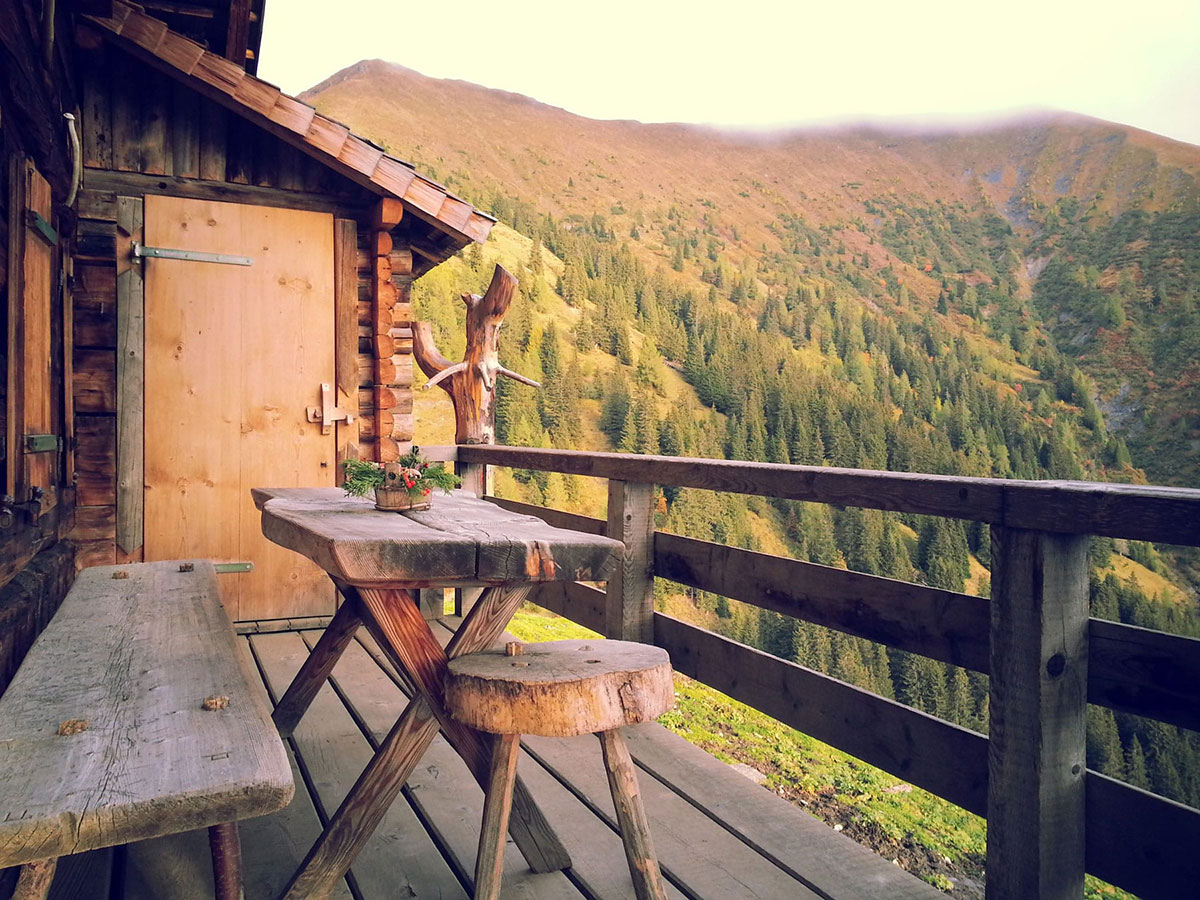 GridPane is not a WordPress hosting solution. It is a WordPress hosting control panel that allows you to manage Virtual Private Servers (VPS) running WordPress.
GridPane is not your average WordPress tool. It is used by WordPress professionals, agencies and developers in managing WordPress VPS smartly and efficiently. This WordPress control panel allows you to build servers in minutes and sites in seconds, all of them fast, secure, and ruthlessly efficient.
(i) Advantages Using GridPane
GridPane allows you to launch any managed WordPress services in just a few clicks—from VPS to WordPress security.
GridPane comes with several core advantages including:
A WordPress Setup For Speed
The GridPane server stack (NGINX only) is incredibly performant and optimized for whatever you can throw at it. Your visitors won't waste a single second waiting for pages to load.
During our test, we used Vultr High Frequency as our VPS backbone. Our productive WordPress website with under 2mb in size (homepage) loads under 1 second during all our tests.
That's blazing fast!
Stronger Than Fort Knox
All paid GridPane accounts get access to the highly performant 6G firewall. Developer accounts also get access to a ModSec 3+ compatible WAF with the OWASP 10 ruleset already in place. Tons of customization options like country blocking, paranoia settings, individual IP white/blacklisting, and more. 
Hardening WordPress sites on automation doesn't go easier than this.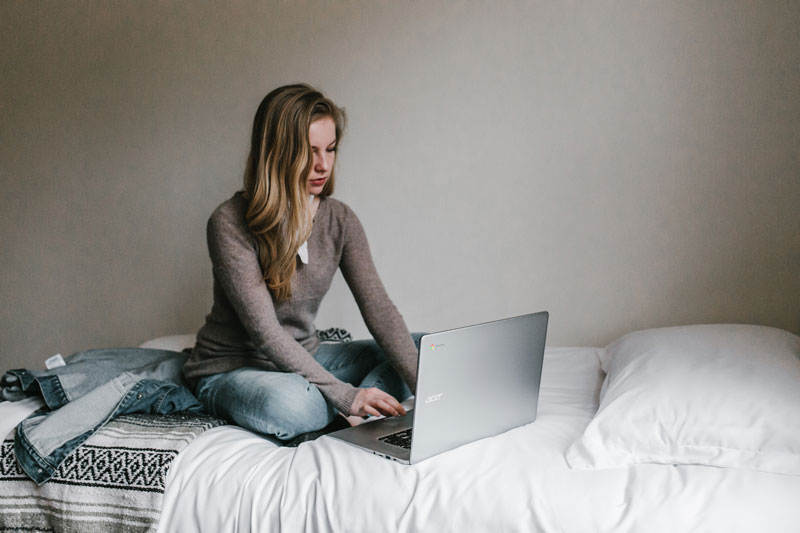 New WordPress sites in just three clicks
GridPane is build for beginners. You don't need to have server management experience to launch your first WordPress site on GridPane. The GridPane knowledge base is rather updated and 24/7 live chat support provide great support experience.
Unlimited Servers, Unlimited Sites
GridPane is really easy on the wallet with 3 different pricing structures that start from $30 per month. A single GridPane account can host unlimited servers and unlimited WordPress sites. Therefore, you don't have to worry about forking out extra money.
Automatic WSOD resolution
With tools like Monit tracking your microservices, and GridPane automatic WSOD resolution, your sites will stay up, even if your plugins aren't playing nice with one another. This is extremely useful when it comes to (updating) themes and plugins compatibility.
(ii) Disadvantages Using GridPane
Thankfully, we didn't encounter any challenges when using GridPane. However, we discovered that there are things that GridPane can do better in the future (which some of these are already in the roadmap).
Here's a tiny little list:
(iii) GridPane Pricing
How much does GridPane costs? GridPane comes with 3 plans (including 1 hidden plan).
Pro @ $67 $30 per month. This is the most basic GridPane plan. This is a decent plan for smal to medium sized WordPress sites.
Developer @ $299 $100 per month. This is a slightly 'advanced' version with better server scurity and performance. This plan comes with automatic malware scanner, snapshot failover and high availability optional make this an excellent choice for WordPress agencies.
Enterprise @ Starts from $1,000 per month. This plan is best especially for high volume WordPress website management and of yes, white-labelling. There are also other perks such as private mastermind group and optional managed DNS for better website management experience.
(iv) Real Testimonials From Real GridPane Clients
(v) Is GridPane Worth The Money?
The answer is "Yes" if you are looking to get your hands dirty with advanced WordPress hosting. GridPane is a WordPress control panel solution—so it is common that you get tons of advanced features not usually found in common shared hosting and managed WordPress hosting.
Performance, Speed & Security
The world's first hosting control panel built exclusively for serious WordPress professionals.
RunCloud.io—Hosting Panel For WordPress & More
RunCloud.io is a PHP cloud server management panel. Just like GridPane, RunCloud is a control panel that allows you to manage servers with and without any server management experience.
More importantly, Runcloud is a very fine and cost-effective platform for managing virtual private servers (VPSes).
In short, RunCloud can be installed on your server. Subsequently, you can manage your server from their control panel. RunCloud will take care of all technicalities, such as the installation of software and packages on the server. Essentially, it makes server management a breeze.
(i) Advantages Using RunCloud.io
Just like GridPane, RunCloud is an application hosting control panel (yes, WordPress is an application). RunCloud offers all the necessary features to run a performant WordPress website. However, it is more aimed at managing applications in general.
Here are some of the best features of RunCloud:
RunCloud.io allows you to easily automate server configurations and security updates in just a few clicks. It is beginner-friendly and you certainly don't need to be a Linux expert to execute command (even though knowing coding skills is an added advantage).
Creating backups on RunCloud is a walk in the park.
Easy to use backup system allows you to backup your instances quickly and safely. Plus, it can be done in just a few clicks.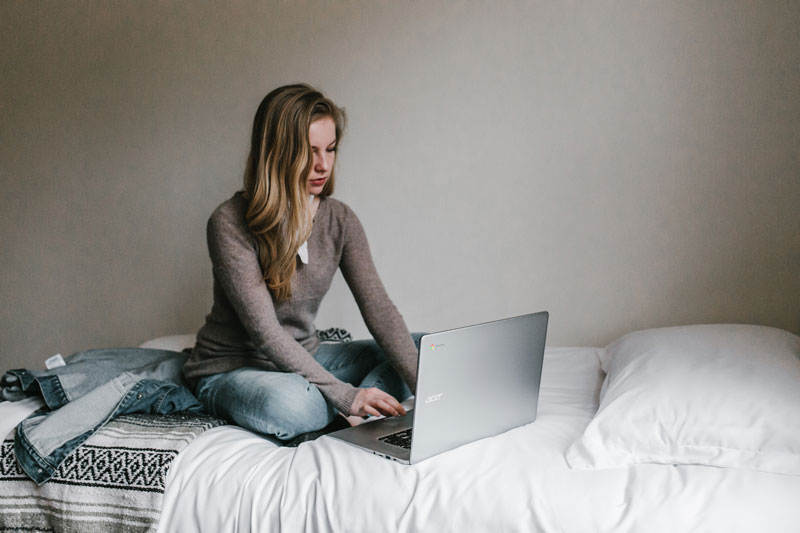 Instantaneous deployment
Renowned for One-Click Installers, while still letting you be in full control. RunCloud runs your cloud servers in optimal configurations.
Performance-driven dashboard
Our optimized dashboard allows for quick tweaks from a single interface. Pioneering user experience at its forefront.
Powerful virtual PHP machines
Alternate and run simultaneous PHP versions at your ease & convenience.
(ii) Disadvantages Using RunCloud
Personally, one of the biggest disadvantages of RunCloud is it is compatible with a wide range of applications, not only WordPress. While this is absolutely fine, this also shows that RunCloud is not geared towards an optimized WordPress 'experience'.
However, it is also important to understand that you can have an optimized WordPress instance running on RunCloud and any given VPS options with some tweakings.
(iii) RunCloud.io Pricing
How much does RunCloud costs? RunCloud offers three different pricing structures which are Basic, Pro and Business.
Basic @ $6.67 per month. The most basic plan and best for beginners and small websites.
Pro @ $12.50 per month. This option is a good one, especially with unlimited servers and ability to close servers.
Business @ $37.50 per month. Last but not least, this plan comes with Atomic Deployment (zero downtime deployment) and integration between RunCloud Hub plugin and WordPress panel is a nice final touch.
(iv) Real Testimonials From Real RunCloud.io Clients
(v) Is RunCloud.io Worth The Money?
RunCloud.io is pretty decent. Plus, they are made in Malaysia (we are fellow Malaysian too!). On the serious note, RunCloud pricing is probably the best in town.
If you want to have a bull run for your buck, RunCloud is a nice option to go with.
Ready to get started with RunCloud?
Get in touch, or start your free trial today.
Next step is Closte. Closte is a WordPress cloud hosting solution that is powered by Google Cloud Platform. It is a managed WordPress hosting and takes a different approach as compared to WordPress control panels such as GridPane or RunCloud.
If you had done some digging, you will discover that Closte has both positive and negative feedbacks. Let's dive deep into what Closte is all about (and if the reviews are true).
(i) Advantages Using Closte
Closte is the tip when it comes to offering a unique proposition to end-users (yes, that's you). For starters, it has a pay-as-you-go model which is odd but works like charm. Secondly, it comes packing with Litespeed enterprise and easy integration with third-party CDN such as Google CDN and BunnyCDN.
Here's a list of advantages using Closte:
Litespeed Cache. The fastest WordPress caching plugin and it is improved on our platform. The fastest and most reliable way to serve PHP pages, powered by Litespeed.
Managed OPcache & Object-Cache. Dramatically improves the PHP execution time and reduces the MySQL queries.
Google Cloud CDN. World fastest content delivery using Google's global network with 90+ POP locations.
Google Premium Network. With Premium Tier, you use the same network that delivers Google's Search, Gmail or YouTube.
Closte.com website is self-hosted in the us-central region but powered by our distributed cache. Accessing from New York, London or Sydney, the load time is the ~same.
Closte gives you a wide range of development tools, including SSH/SFTP, Database, WP-CLI, Multiple & Custom PHP, GIT/COMPOSER and logs.
This is one reason why developers love using Closte for their WordPress projects.
Staging
Multiple staging sites. You can have multiple staging sites and push from one to another staging site.
Email. When working on the staging site, the emails sent from WordPress are delivered to your private email address.
Backups
Clone a live website. Clone WordPress with your new domain in the same or another region.
Clone from a backup. Live preview of a backup point or check how something was configured.
WP ULTIMO
Auto-configuration. Works automatically – no additional set-up required.
AutoSSL. Once your client updates the DNS records, our system will install an SSL certificate automatically.
(ii) Disadvantages Using Closte
Horror stories on Closte WordPress hosting. It is a real fact and sadly, one that is affecting the company dearly. If there is one improvement Closte could do, then it would be having a better team of customer service.
Personally, we felt that Closte support team are either very small or being carried out by the management team (they felt like being overworked, in some ways). Closte support do answers to questions and inquiries but the patience level could be improved dramatically.
The support team has a way to answer the question directly and not putting basic customer service 101 to the practise. This had lead to repeated complains on their Facebook Page and even overall review as a company.
The second weakness or disadvantages of Closte is the pricing structure. Let's discuss this below.
(iii) Closte pricing
From Closte pricing page, their tagline is "even better than nowadays cloud services" and we find it confusing, to be honest.
What you will find below are Closte vs 5 different WordPress setup pricing, namely entry level, mid tier, enterprise, Cloudways and DIY servers.
Take a look at the images below (they are comparison in pricing).
Closte pricing is charged based on many factors, including:
Closte bought the pay-as-you-go model to whole new levels. On the right side, you are only paying for services you are using and you will never be billed for things you are not using/utilizing.
The downside of this payment model is that there is no fixed hosting fee per month = there is no budgeting or estimation. How much you are charged is based on how much you utilize for the month. Ouch.
(iv) Real Testimonials From Real Closte Clients
(v) Is Closte Worth The Money?
If you are looking for a WordPress hosting solution that speeds up your website dramatically, Closte is definitely right for you. Google infrastructure, Google CDN and Litespeed are just too good for a past—and this combination had proven to paid off well.
However, Close is not worth your money if you want to have a peace of mind knowing that you prefer a fixed overhead a.k.a. hosting fee every month. As Closte is a pay-as-you-go model, you will be charged more when you utilize staging features (for example) at any given month. Plus, you will be billed even more if your traffic picks up.
Overall, Closte is a great option to go with if you have a bigger budget to spend on a monthly basis for web hosting related.
Last but not least, Kinsta is one hell of a competitor which we truly love (and for the record, this site is hosted on Kinsta Business 1 plan). Kinsta is a managed WordPress hosting solution that uses Google Cloud Platform and KeyCDN.
As of today, Kinsta is used by some of the biggest names in the industry including Matt Diggy (SEO expert), Buffer, TripAdvisor and Flippa.
So, how does Kinsta lives up to the GridPane vs RunCloud vs Closte vs Kinsta?
Let's dive in to learn more.
(i) Advantages Using Kinsta
Kinsta is built for everyone—from beginners to large enterprises. Kinsta uses one of the best cutting-edge technologies to ensure that WordPress websites load faster and stay at their peaks even when traffic skyrockets.
Here is a list of Kinsta features:
Powerful infrastructure for WordPress
Kinsta uses state-of-the-art technology like Nginx, PHP 7.4, LXD software containers, MariaDB, and compute-optimized VMs to make sure your website loads in the blink of an eye. Featuring complete resource isolation, automatic scalability, and high availability.
Bulletproof security features
Active and passive measures to stop attacks and malicious intent in its tracks. Continuous monitoring for uptime, DDoS attack detection, software-based restrictions, SSL support, and hardware firewalls. Bottom line: your site is monitored and secured 24/7.
Next generation infrastructure
Kinsta employs only the best technology at Kinsta, from server hardware to the software they run. No matter what development stack you use, Kinsta always have the latest framework versions installed and up to date.
Google Cloud Platform & Infrastructure
Powered by Google Cloud Platform and its 23 global data centers. Everything is interconnected over their premium tier network, designed to minimize distance and hops, resulting in fast and secure transport of your data.
Unlimited & free site migrations
Moving your site to Kinsta won't incur any downtime. Kinsta expert migration team will take care of everything for you. Plus, they will assign a temporary domain to your migrated site and check everything before going live.
(ii) Disadvantages Using Kinsta
Until date, we have not experienced any issues with Kinsta (touch wood) and that's a good thing. If there is one improvement that Kinsta could do, we certainly hope that the pricing scale, especially for higher tiers, can be reduced by a little 🤪.
(iii) Kinsta pricing
Kinsta pricing sits nicely between affordability and performance. At this point of writing, Kinsta comes with 10 hosting plans for you to choose from.
While "10" might be an overkill for many, these plans are tailored to ensure that there is a hosting plan for everyone (or as close as possible).
Here's how the Kinsta plans look like:
| Plans | # WordPress Installs | # of Visits | Disk Space | Free SSL & CDN |
| --- | --- | --- | --- | --- |
| Starter | 1 | 20,000 | 10 GB | Yes |
| Pro | 2 | 40,000 | 20 GB | Yes |
| Business 1 | 5 | 100,000 | 30 GB | Yes |
| Business 2 | 10 | 250,000 | 40 GB | Yes |
| Business 3 | 20 | 400,000 | 50 GB | Yes |
| Business 4 | 40 | 600,000 | 60 GB | Yes |
| Enterprise 1 | 60 | 1,000,000 | 100 GB | Yes |
| Enterprise 2 | 80 | 1,500,000 | 150GB | Yes |
| Enterprise 3 | 120 | 2,000,000 | 200 GB | Yes |
| Enterprise 4 | 150 | 3,000,000 | 250 GB | Yes |
Kinsta also offers 2 months free hosting when you go for annual plans
One cool advantage of using Kinsta is that all plans are on VPS level. This means that you are getting VPS servers even on the lowest tier unlike some other managed WordPress hosting solutions (where VPS is only available on higher tiers).
(iv) Real Testimonials From Real Kinsta Clients
(v) Is Kinsta Worth The Money?
Kinsta is an excellent managed WordPress hosting solution that is affordable and performance-focused. More importantly, their support team (live chat) is stellar.
As a matter of fact, we strongly believe that Kinsta had grown far and wide thanks to the excellent customer support team!
Verdict: GridPane vs RunCloud vs Closte vs Kinsta
Finally, our verdict is in. GridPane, RunCloud, Closte and Kinsta are all awesome WordPress hosting solutions and control panels. But, it is also unfair to compare them side by side.
Here's what we think about each of them, and how they will fit nicely into your WordPress development projects.