Whether you are running your WordPress website on a shared hosting system or a managed WordPress hosting solution, you (website owners) know that there can be issues with load times when your site gets a spike in traffic. Getting too many visitors to your website may sound great, but it can actually be detrimental to your website's overall success. If you are using a shared hosting or a low powered web host, a spike in traffic can lead to massive 5xx errors and as a result, you will lose traffic and revenue.
Lucky for you, there's a checklist to help you determine if your WordPress site is up to the task of meeting your traffic needs.
We hope you are ready to dig in deeper, because we do!
How Does Web Traffic Hurt?
If you want to know if your WordPress site can handle heavy traffic, it is paramount for you to understand the basics of how traffic works (and how it can negatively impact your online business).
Imagine this.
Your WordPress website is an actual brick and mortar store. If you have people visiting, they may walk around the store and then leave without buying something. There will also be some visitors who may browse and then come back later to pick up an item or items that they like.
And then come Black Friday (the once a year massive sales).
Your store becomes so crowded that the "browsers" are outnumbering the paying customers, you can run into problems. You may be too backed up to take care of the ones who want to buy something. If this happens, your paying customers may leave and go to your competitors.
That's exactly what can happen with a WordPress website. You want as many people as possible to come in and browse because they could convert into sales.
But if the website can't handle all the traffic, it could slow down to a crawl or, worse yet, crash. This leaves your paying customers with nowhere to spend their money except with your competition.
In today's technology-heavy market, a customer expects a page to load in just a few seconds. To be exact, under 2 seconds. If heavy web traffic slows down your load time, they will move on to the next website—when this happens, your bounce rate will skyrocket and you will send the wrong signals to Google.
The Best Hosting For High Traffic WP Sites
It comes down to only 4 — GridPane vs RunCloud vs Closte vs Kinsta. Which is the ultimate winner?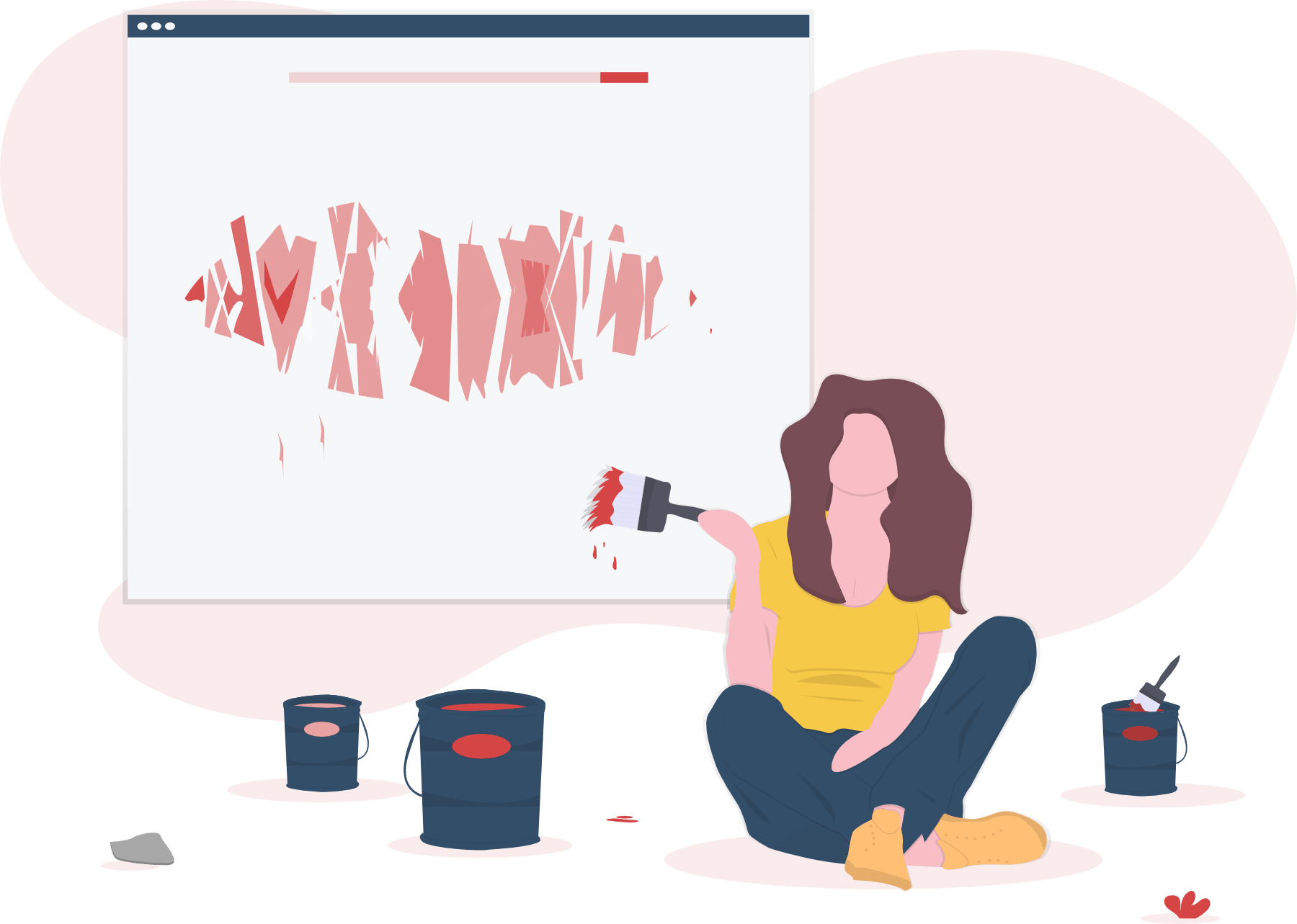 Three Powerful Methods To Handle Heavy Traffic On WordPress Sites
Here are some of the best ways to handle heavy traffic on websites:
1. Which Hosting Plan Is Best For High Traffic Websites?
If you are just starting a blog or eCommerce store, you will most probably be using a shared hosting (which is fine). Most startup hosting solutions are great for low to medium traffic with little to no sudden peaks.
With shared hosting, your website will be placed on a server that carries hundreds of other websites on it. All of the resources, including server memory and processing speed, are shared by the various websites. If one of those sites gets a lot of web traffic, then it will cause a drain on the resources that the other sites can pull from.
When you are having bad neighbours, your WordPress website will slow down significantly and won't be able to handle much traffic.
One way to ensure that your website can handle the traffic is with a high-performance web hosting solution. This type of hosting won't break your bank as it is generally just one step up from a shared server.
The difference between a high-performance web hosting and a shared server is that a high-performance web hosting solution is geared towards performance, stability and scalability. It can include managed hosting, Virtual Private Server (VPS) or dedicated hosting.
Choosing the right web hosting solution that fits your website's need is critical because your site will be allocated a fair amount of server resources and probably in a dedicated environment.
In a dedicated hosting environment or in a well-optimized hosting solution, a sudden spike in web traffic will not slow down your website loading speed. You can be getting 10 or 10,000 visitors simultaneously and your site will still perform at its best.
The Best And Reliable Heavy Traffic Web Hosting Solution?
There are many reliable web hosting in the market but for us, we are in love with Kinsta hosting.
Kinsta is powered by Google Cloud Platform and it offers superior performance over its peers. This hosting solution is created to not only for heavy traffic WordPress sites, but it is also suitable for small and medium-sized ones.
If you looking for a reliable web hosting solution for high traffic websites, Kinsta is your answer.
2. Enable CDN To Manage And Control Traffic Spikes
Content Delivery Network or CDN is known for its ability to control unexpected traffic spikes. Traffic spikes can come from organic methods such as being on the front page of Reddit or simply experiencing a Distributed Denial-of-Service (DDoS) or other malicious attempts.
If you are running a large website and want to handle heavy traffic effectively, using CDN services such as Cloudflare goes a long way. Now, there are 3 parts to Cloudflare in handling a high traffic WordPress site.
Load Balancing. With Cloudflare Load Balancing, you can improve application performance and availability by steering traffic away from unhealthy origin servers and dynamically distributing it to the most available and responsive server pools.
CDN service. Cloudflare comes with built-in unmetered DDoS protection and ultra-fast static and dynamic content delivery to ensure that everyone enjoys a faster loading speed.
Argo Smart Routing. The Cloudflare network is different. It routes over 10 trillion global requests per month — providing Argo Smart Routing with a unique vantage point to detect real-time congestion and route web traffic across the fastest and most reliable network paths. On average, web assets perform 30% faster when Argo is activated.
3. Setting Up A WordPress Cache Plugin Properly
It's also possible to optimize your WordPress site so that it loads faster with heavy traffic. One way to do this is to use a WordPress cache to improve the delivery speed.
The results of using a cache plugin is often noticeable under heavy traffic as content is served based on 'earlier cache'—this helps to reduce your server load.
Best WordPress Cache For High Traffic Websites
A WordPress cache plugin is a two-edged sword. When configured correctly, the cache will be preserved correctly and your WordPress site will load faster. However, if a cache plugin is set up wrongly, you are in a whole load of trouble—from wrongly displayed images to a broken site.
We will not go in deep into setting up a cache plugin (because there are so many different plugins out there) but if you are looking for one or more WordPress plugins that perform very well under heavy traffic load, you are in luck!
Here are our top WordPress cache plugins you should be using:
Yes, you couldn't go wrong with any of these plugins especially if you are looking for ways to handle a high traffic WordPress site.
Can My WordPress Website Handle Heavy Traffic?
This is a great question but sadly, we are unable to give a definite answer. One of the cool methods you can try right now is to head over to Google Analytics » Behavior » Site Speed » Overview.
This report will give you an idea on how fast your posts (inner content) is loading and optimizations you can perform such as lazy loading. We recommend you to set benchmarks to keep track of the changes such as cache setting tweaking, enabling/disabling CDN services and changing of web hosting providers.
Ultimately, WordPress is build to sustain heavy traffic even with multiple spikes. THe ability for your WordPress site to handle these traffic relies heavily on your backend setup.
If you need any help, feel free to reach out to our support team!